Hello Monday! Usually I am reluctant to even consider Monday as a good day but this week I'm feeling great! Off to a great start from an even better weekend. Lately, I've been really successful in keeping up with my
:
Laugh More: Check! I've been doing a lot of this lately. Mainly because I've been hanging out with friends more often and even when I'm at home. It makes the soul feel alive and calm. Try it. Today just smile for no reason and I guarantee that after a little while, you'll be feeling just as happy as your smile.
Read More. This I actually haven't been doing! Well not when it comes to the books I have but I have been reading up on all the blogs I follow. Does that count? I know, I know, I'll make more of an effort!
Speaking of Soul. I plan on finding myself and God. I have been finding myself praying more and more. And not just for things I want to happen or for help from the Big Man upstairs but simply giving my thanks. Even when I feel overwhelmed and when life seems to go in a different direction. I have begun to trust that the Big Man (as I'll call him) has something planned for me. This, before, was a foreign concept and I kinda like not having to think about controlling my life all the time. Somethings just happen the way they should and I thank the Big Man. No church yet nor denomination or religion. I'm starting with believing first. And I'm sure he's okay with that :).
Making life be remembered. I journal almost everyday. More and more lately. I have even begun to draw what I see and feel. Which is pretty funny considering I can't really draw all that well. But hey, practice makes perfect, no? Yes! So I'll keep drawing horribly but at least I'll understand it. And that's all that matters. As far as photographing my life... I've been slacking. Definitely going to concentrate on this more.
Take time. I have been so busy that I haven't taken advantage of this goal. But this weekend I did get some good alone time as well as some really good sleep.
Donate. And not with money. But with time. I will be doing some of this later this month. And keep all of you guys posted!
Reconnect. And not on fb, twitter, or by text but in person with my friends and family :) I'm kinda doing this. I've been connecting with many new people lately and as much as it pains me to admit, I haven't been doing so well with the reconnecting part. Friends and family: Expect more from me this year because I do truly miss you and want to see you all more. I'm going to double time this one starting today!
Dream bigger. When do I stop? I say that sarcastically. Albeit I do dream, it's just that my dreams are usually logical and safe. Not outrageous nor inspirational. Time to step it up a notch and surprise myself!
Keeping this updated I think will help me really achieve them. Making myself be honest and see how I am completing or not completing will help me stay true to what I want. I know that as the year begins rolling on by, some of these will evolve into bigger goals. We shall see what happens :).
Anyway... A couple of weekends ago, the
Inland Empire Photog (& Beyond)
Facebook group had a shoot get together up in Big Bear and we had a blast! I know I've shared a couple of images from that day but here are more! If you'd like to see more visit the group and become a member. Each of us that attended will be uploading as we go so there are definitely more to come!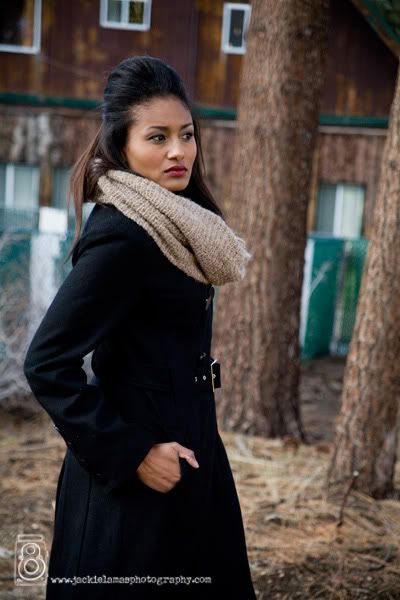 And here are a couple from Brent Stanley and you can check his work out at
And a shot from Engin (one of our group members who is still learning!) What a great shot Engin!