When my professor announced that we were going to be able to choose whatever subject we wanted for our last photo story, I was excited. The first topic that popped into my head was the dump. But it really wasn't the dump that I was thinking of, it was a transfer station in Riverside that I had once gone to with my dad. We went once to unload a truck full of trash from one of my dad's construction sites. It was the most amazing place I had seen because I never really wondered where my trash went. I threw my trash away and didn't think twice. But what was more interesting was the recycling center on the other side of the trash section. A series of conveyor belts and employees at the side of them cleaning up the recyclables.
Burrtec is California's largest waste company. Here are the pictures from my photo story.
This is where the residential trash enters. This is also where Burrtec loads up trucks and sends them to the city dump.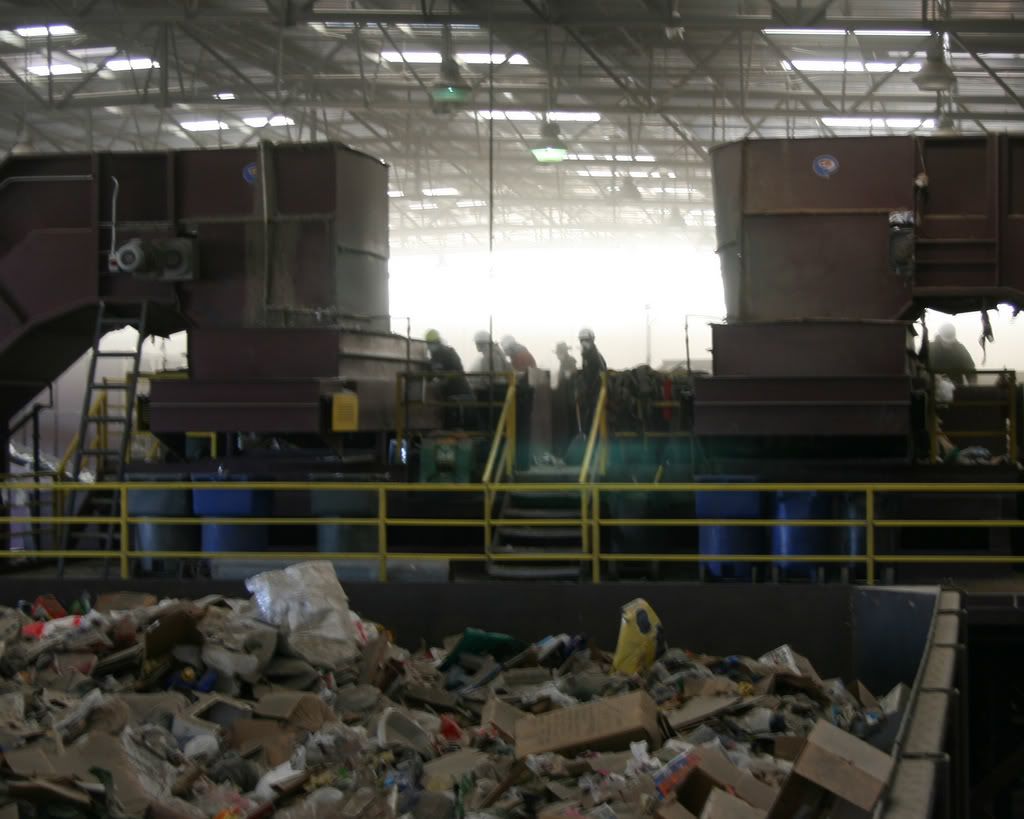 The conveyor belts...very noisy and very scary.
These people separate anything that isn't paper from the paper. It's a fast and physical job and most of the employees have been at Burrtec since they opened the recycling center in 2004.
The final product of the recycled paper. This is the paper that you put into your blue bins at home. Burrtec makes these cubes weighing some 10,000 pounds. They ship these out to Asia and other parts of the world that use recycled material to make products. This station ships no less than 200 tons a day of these paper cubes.
Randy Mills is the operations manager at Burrtec's Agua Mansa station in Riverside, CA. He makes sure that all the state and city regulations concerning recycling and health are met every day. Work begins at 5 am and clean up can sometimes run until 10pm.
A nice pictorial...
This machine separates the 3-D items from the paper.
That's all trash-not recyclables.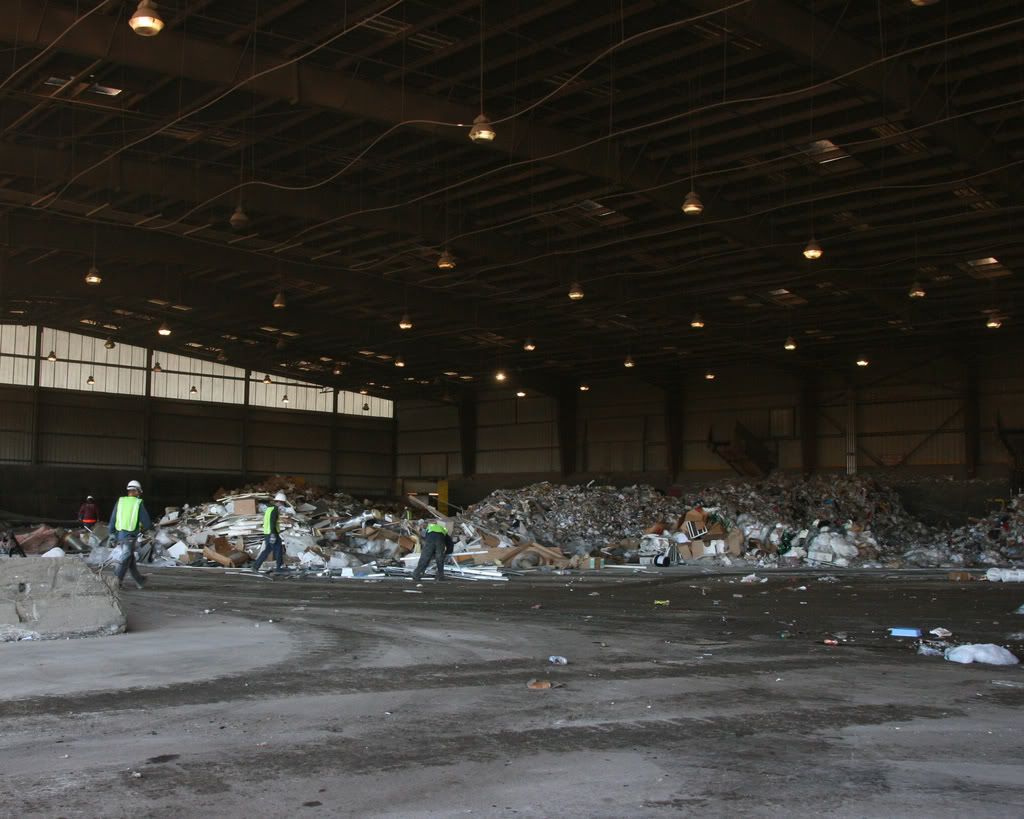 This is a new division of Burrtec at the Agua Mansa station. The green waste section. The ending product of this green waste is made into soil and sod that can be resold to the public. Burrtec tries to recycle and reuse all the waste they can so that they minimize the amount of trash that goes out to the landfills.
I was amazed when I first saw this place and even more astounded at how much Burrtec strives to recycle and reuse, and we should try to do the same as much as we possibly can.