Last night I wrote down some personal goals that I want to accomplish for the year. There aren't many yet they will all improve and better my life. One goal is to dedicate play time to my two dogs, Gordo, my yorkie, and Honey, my mom's golden retriever. So today, for half an hour, I played fetch with the both of them. And I have to admit, it was a whole lot of fun!
Also, today happens to be Gordo's 1st birthday! Happy birthday Gordo! Honey made it to 4 years in January. They are the best dogs ever!
This is what Gordo looked like when I first got him back in July '07.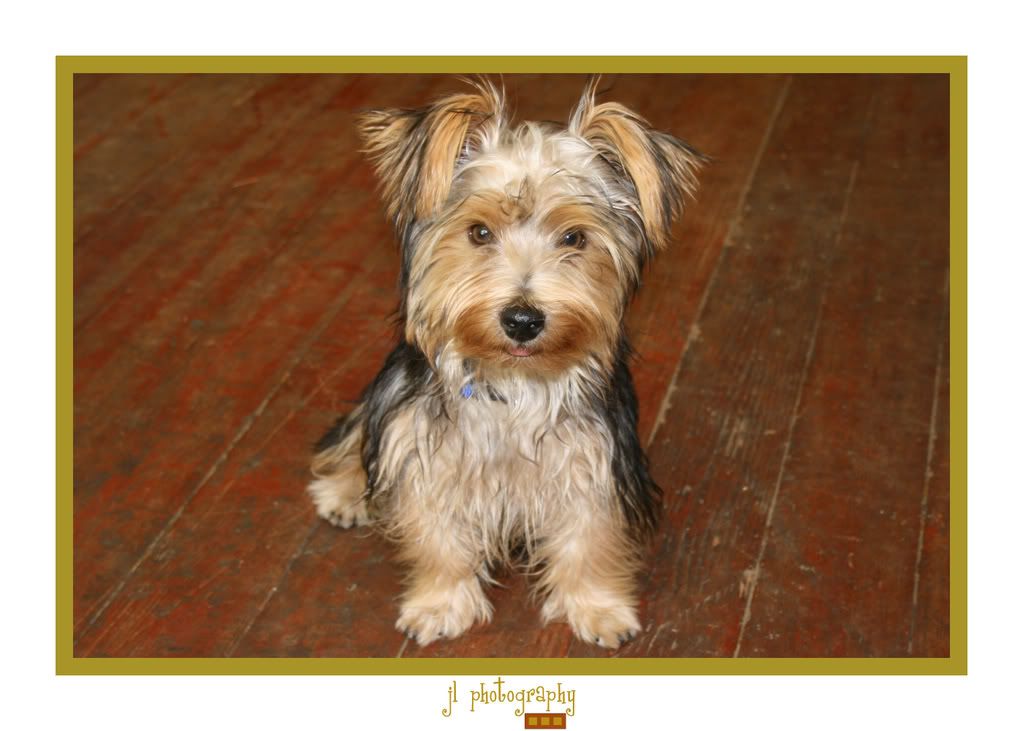 And this is what he looks like now.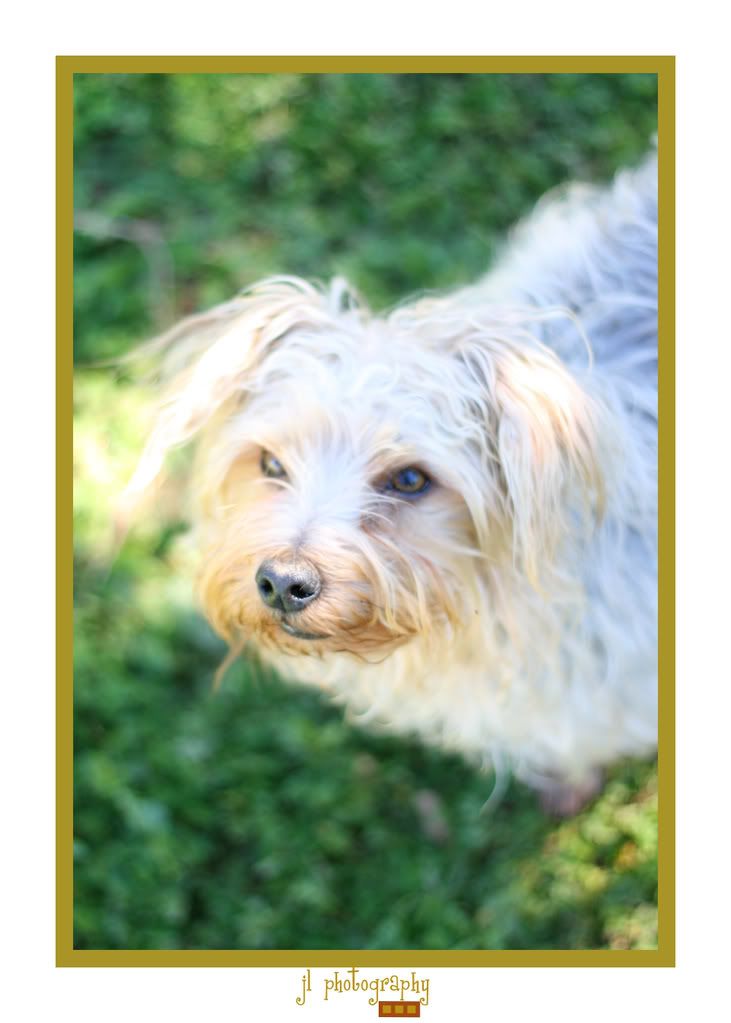 And this is Honey, the sweetest dog you'll ever meet!
She heard something on the other side of the fence and this here is her scary protective face.
And here are more of them playing.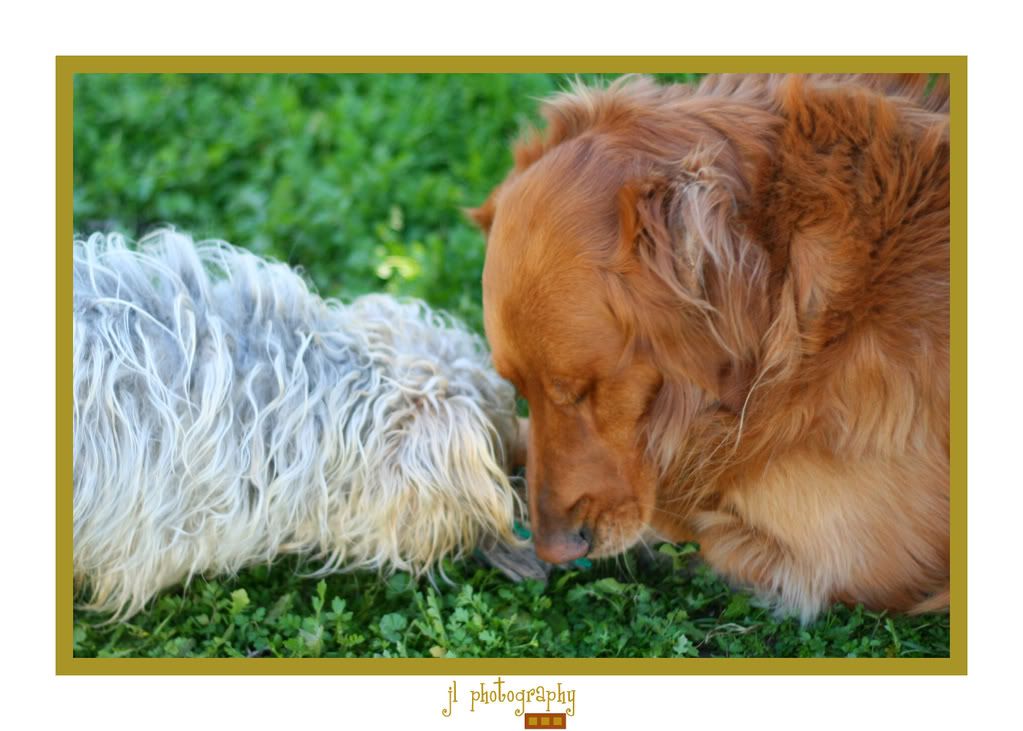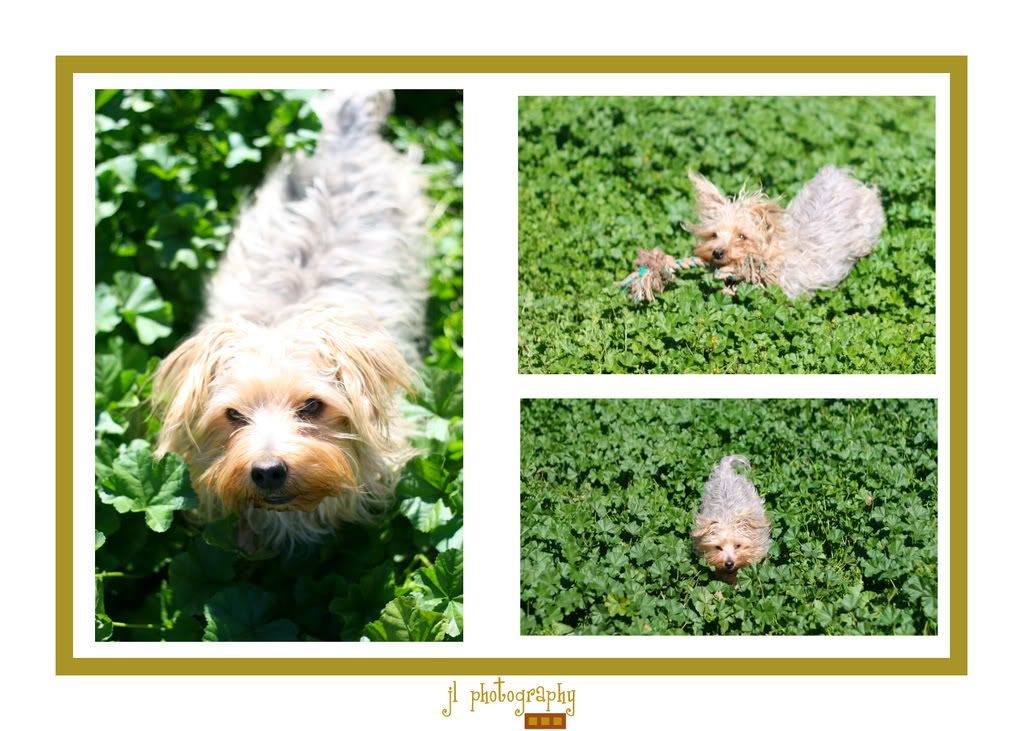 I don't have any pictures of Honey playing because she got tired right before I pulled out my camera. She's kinda lazy, lol.