"You're so vain. You probably think this song is about you. You're so vain. I'll bet you think this song is about you. Don't you? Don't you?"
Yesterday my sister,
Elanie
,
and I finally got around to shooting my portraits. And let me tell you, it's not so easy being on the other side of the camera!
It was the weirdest feeling to not be able to look through the camera and see the picture. When I take portraits of someone I see everything, and I mean
everything
. I see the emotion in their eyes. I can tell whether a smile is forced or natural. I can even see hairs that are out of place or the trash in the far left of the frame. I see what the picture will be even before I set up my angle and my lighting. All of this happens in seconds; and then I press the shutter.
It's a simultaneous creative process.
To be the subject of someone else's creative process was very exciting. I am very proud of my
sister
, who was the master creator yesterday. She made me over, twice, and was the photographer.
If you ever need make up and hair for a wedding,
quinceanera
, or any other fabulous event, call on my sister. She is amazing and makes you look your very best!!!
It took me a while to get in the groove, though. I was nervous, self conscious, and excited all at the same time. It did help to calm my nerves by listening to some
bitchin' music
while she was doing my make up.
Now I know what it feels like to be on the other side of the camera. And my reaction to the pictures is "
Whoa, that's me! Dang... I look good
." Ha, ha, ha.
However vain that may sound, that's
exactly
the reaction I would like to get from all of my clients, future and past. Because in the end, the pictures are for you and I know I've done my job when you are able to say, "
Whoa, I look good
." And then hang a whole bunch of them on your wall :O). Because it really is about YOU.
Well, okay...on to the photos. Be kind it was my first time modeling! Ha,ha,ha.
Here is my first look.
And here is my normal look. :o)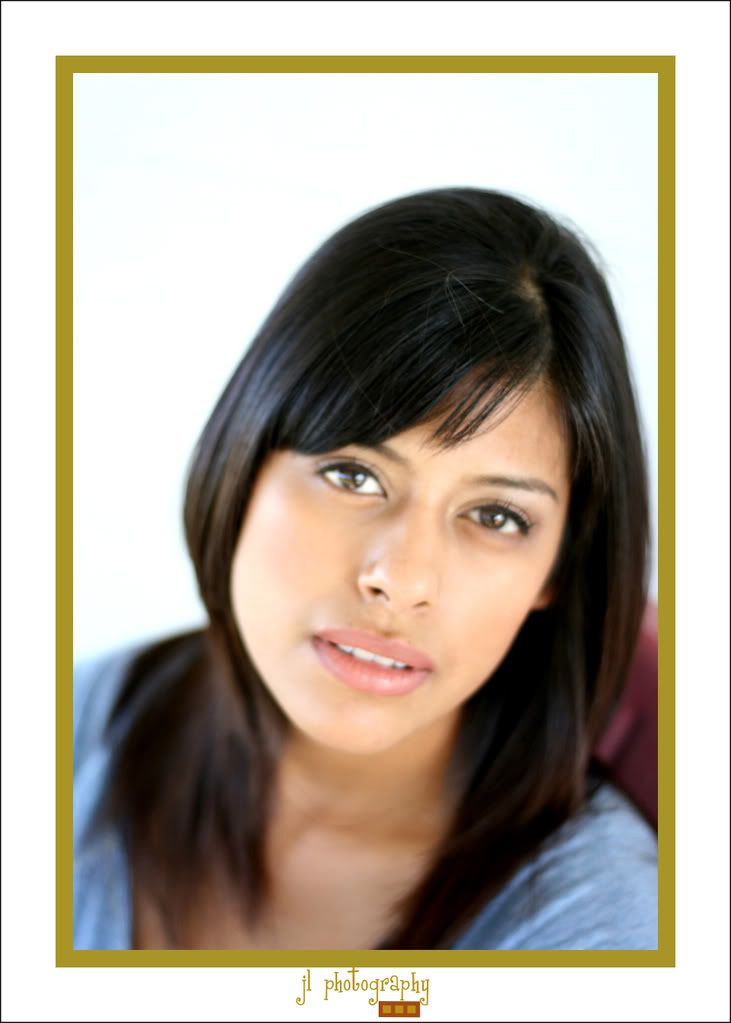 Thank you sister for being the bestest sister ever! You are totally
super cool, osea, lo maximo
!