As many of you might know already, my family is pretty talented. We are a mixture of creatives just waiting to make a debut.
My
sister
is an awesome, awesome, make up artist and hair dresser. My aunt is a fabulous cake and pastry chef. My
dad
is a great contractor and designer. I am a photographer. And then there is one person that just surpasses the definition of creative, and she would be my mother.
No matter where we go or what we're doing, her mind keeps spinning its creative wheels. Her house is decorated, painted, and arranged just how she envisioned it. So when she decided to get into floral design, we all knew she would just shine.
My mother, Sara, is the sweetest person you can meet. She is a sensational floral designer and last weekend I was able to shoot two bouquets she made for her portfolio.
If you'd like to contact my mother, shoot her an email at srhrys@yahoo.com
Here is a more traditional bouquet that was absolutely beautiful:
With a little bling for the bride: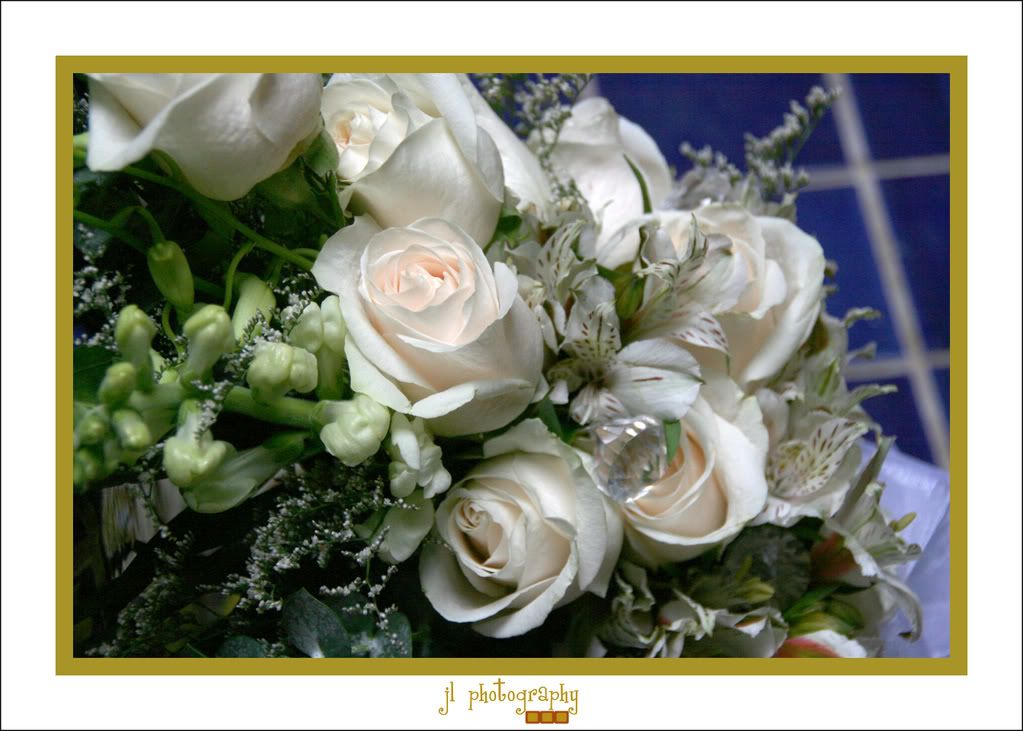 A more colorful and fun bouquet: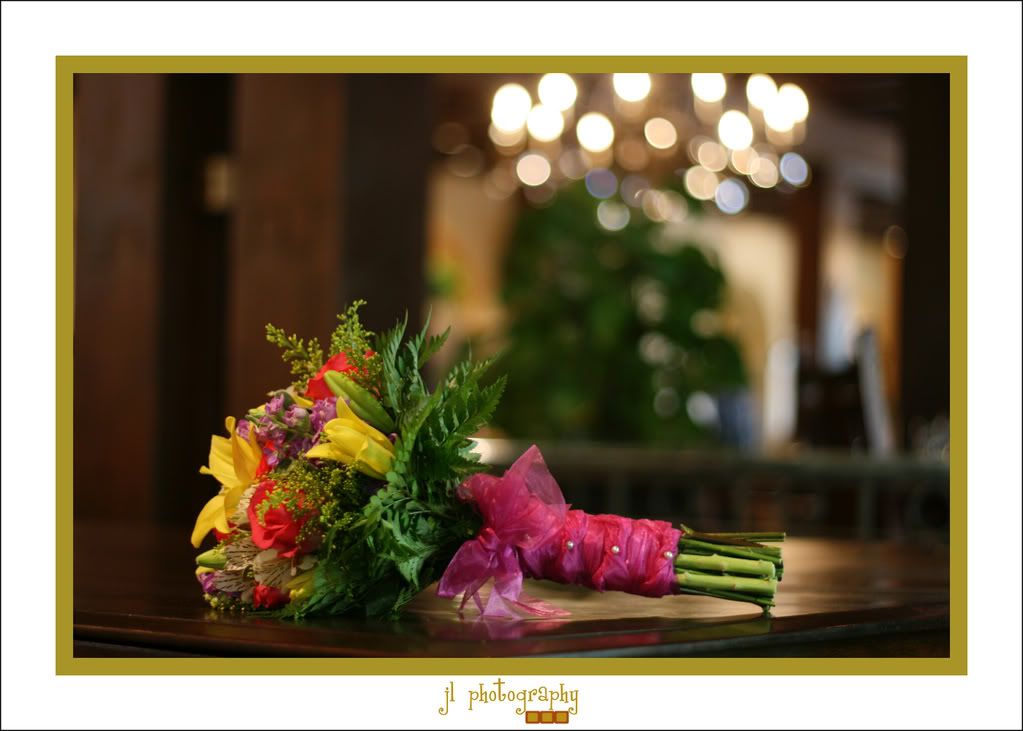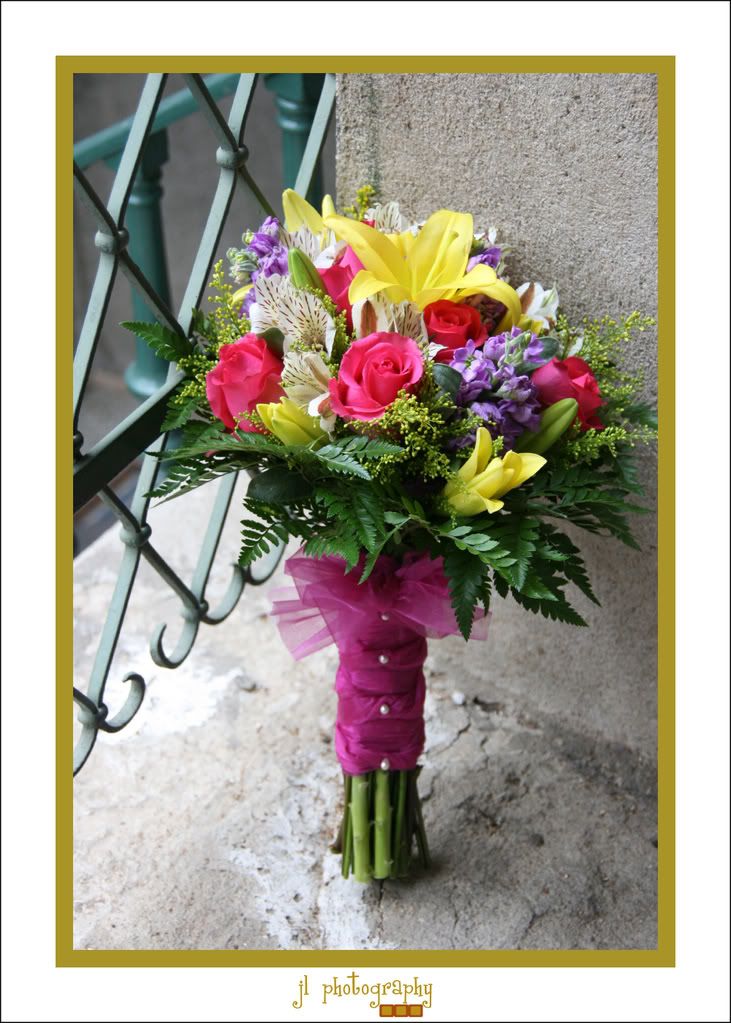 Mom you are soooo talented and I'm glad that I was able to shoot these two beautiful designs for you!!!