I get it from my mama. She looks at something, could be anything, and doesn't see it for what it is but what it
can
be. Very talented at transforming ugly and ordinary things into magnificent and beautiful decor. She sews, paints, distresses, sands, and is pretty handy with the screw gun.
Well, the fruit doesn't fall far from the tree. I've had bare walls in my bedroom for about 5 years. Kinda boring and only because I tend to get tired of things pretty quickly or want to change things. I like change. Anyway, we were at Office Max and strolling through the clearance shelves I found a cool tree peel & stick thingy and I automatically knew what I wanted to do with it.
Then I bought some canvases at Aaron Brothers and some spray paint and viola!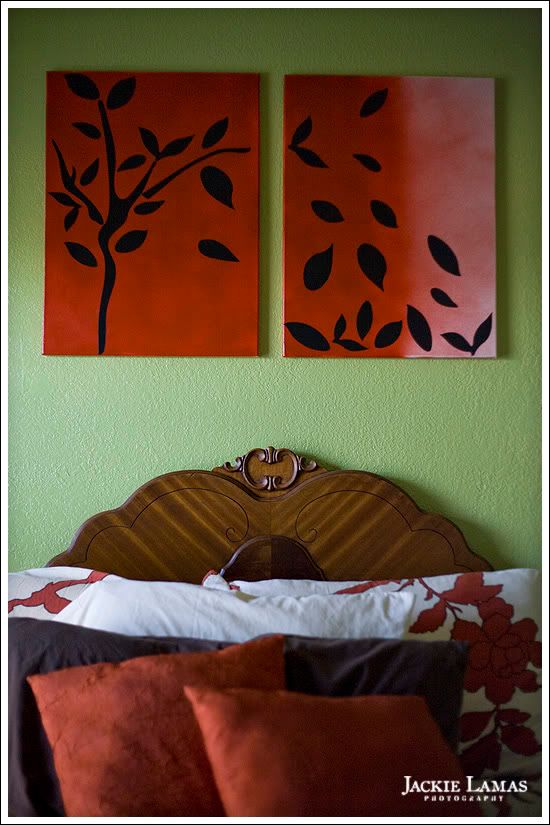 Hope this makes Monday a little less of a Monday :)