It's currently 76 degrees here in Riverside. Couldn't be any prettier of a day. Pretty days make me happy. I don't know what it is about the warm weather that gets me all happy but nonetheless I like it.
I'm getting used to drinking coffee. I wasn't a big coffee drinker before I started working at my
job
but now, it's like soooo good. If you like coffee, I recommend a Cafe Mocha on the rocks. It's like chocolate milk with a boost :o).
Anyone got any suggestions on a good hair salon? My lady sold her shop and now I'm so lost without her!!! And trust me, I need a hair cut soon... haha.
Last weekend, I went riding with my dad and sister. I'm still learning but man it sure feels good to ride. It's such a liberating experience every time we go. Whether I'm on the back seat or riding my own bike...it feels great. And it's better to go with two people I love. I love you too mom!
That's all for Monday. More posts coming soon!
Here we are next to our bikes. If you're wondering, my dad rides an Indian Chief, my sister rides a Harley Heritage Softail, and I ride a Yamaha Maxium.
My dad caught us behind the scenes :o).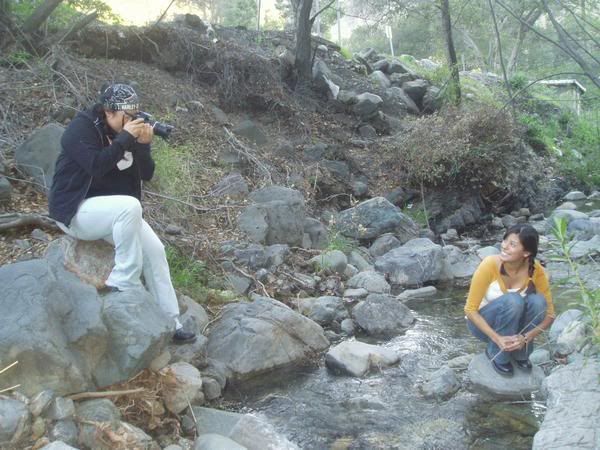 Here's the resulting image my sister took...she's getting good at shooting. So proud of her!