I mentioned yesterday that there is a storm watch. Sounds simple enough but now there is talk about a tornado watch in Orange County & Riverside! It also hailed about an hour ago and that, I've only seen a couple of times in my life in Riverside.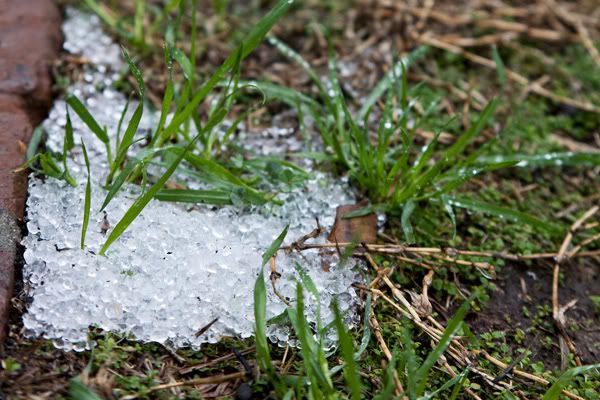 Hopefully it doesn't get worse than rain, thunder, and hail. At least I have a basement in my house just in case!

I think Honey feels the same way I do. We're keeping an eye out! Hope everyone stays warm, dry, and out of the way of a tornado! Happy Tuesday!